From the occasional biker to the dedicated commuter, Marion has a growing community of cyclists and with that growing community, we have a growing priority to make our streets safe for all levels of cyclists.  The City of Marion is dedicated to creating a bike-friendly city with a variety of initiatives.
Current Initiatives
Bike Marion Plan
The Bike Marion Plan has a foundation built on a Vision and set of Goals to be achieved by the plan.  This vision and goals were developed in coordination with the Plan Oversight Group and the Technical Advisory Committee to make sure the plan includes citizen representation as well as representation of agencies who are tasked with planning, operation and maintaining the transportation network.
Crab Orchard Greenway
Illinois Department of Transportation recently approved $4 million for construction of the Crab Orchard Greenway.   The greenway will provide access to Crab Orchard National Wildlife Refuge, Marion High School Sports Complex and the Historical Village on John A. Logan's College Campus.
Bike Marion Plan: Timeline and Process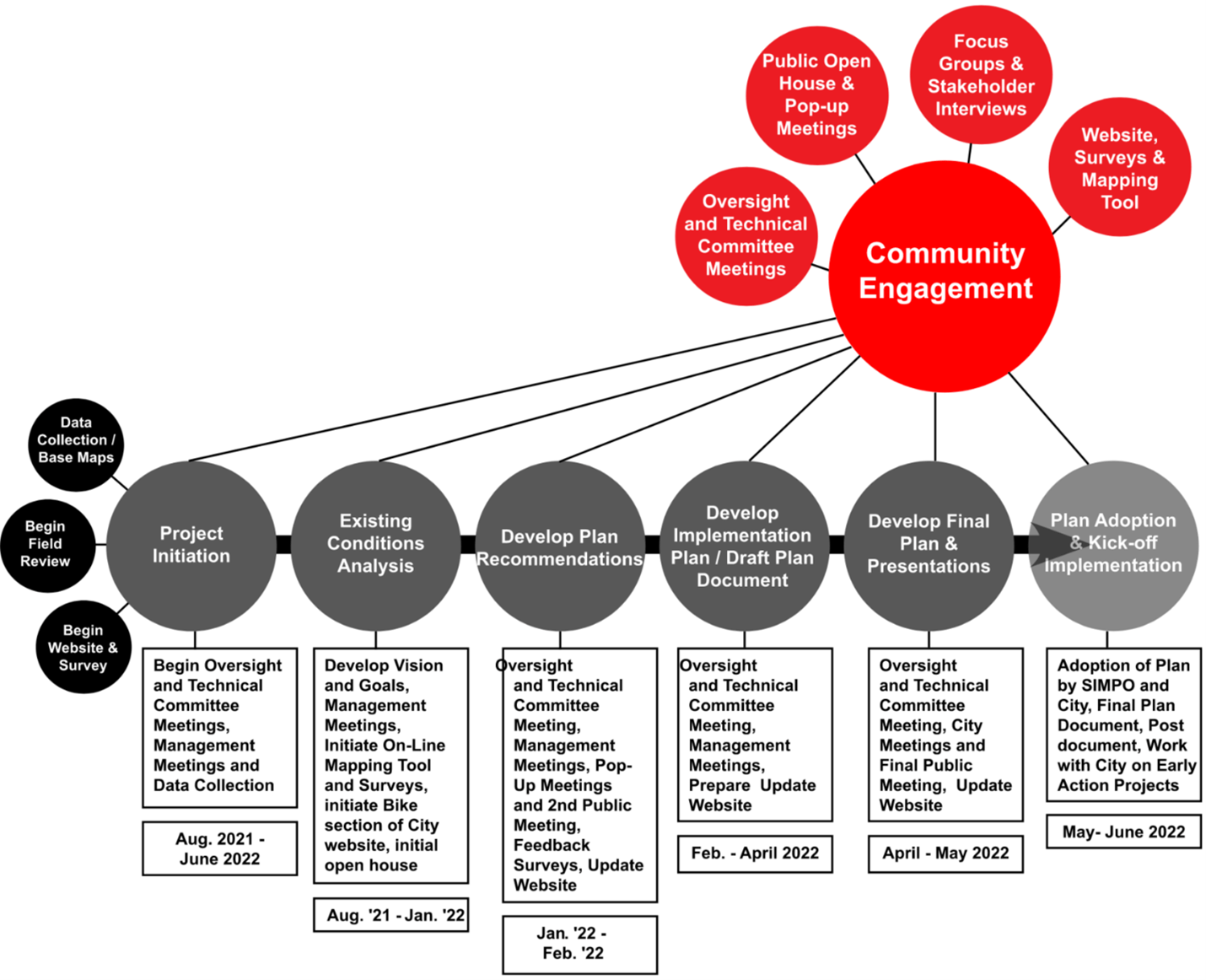 In developing existing conditions, there are several items that are important in development of recommendations.  These key items are destinations we want to connect, speed limits, traffic volumes, locations of pedestrian and bicycle crashes and existing infrastructure.  Each of these items are what will be used in defining the recommendation for the bike network.