The City of Marion is proudly celebrating its 9th year as the Sister City of Kanie, Japan!  For more information on the Sister City Cultural Exchange program, please contact Jared Garrison at The Pavilion. 
Learn More about Kanie, Japan by visiting their City Government website.  http://www.town.kanie.aichi.jp.e.cz.hp.transer.com/
Kanie-cho linked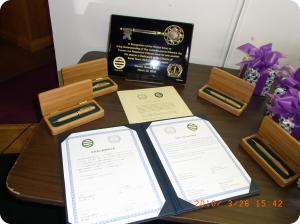 twinning to United States of America Illinois Marion City on March 26, 2010.
This twinning is intended to deepen further development and each other's understanding and cooperation through interchange in wide field including industry, culture